Disability Insurance & Employee Benefits Attorneys in Boston, Massachusetts
Pursuing All Legal Options to Get You the ERISA Benefits You Deserve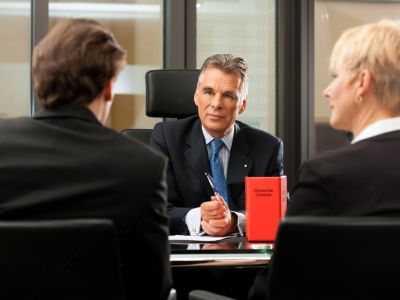 The Employee Retirement Income Security Act (ERISA) is a complex federal law that governs employee benefits, including health insurance, pensions, disability benefits, and life insurance.
If you have a dispute with your insurer about one of these issues, then ERISA is likely the law that applies to that dispute. But ERISA is difficult to understand, even for many attorneys. It takes significant experience and knowledge to get injured, ill and disabled people the benefits they deserve in an insurance dispute under ERISA.
At the Murray Law Office, our accomplished attorneys have the knowledge and dedication to pursue your ERISA claim by every means available. We can help you throughout your claims process, from initial filing to internal appeals. We can even take insurers to federal court in pursuit of the benefits you deserve. If you live in Milton, Worcester, Springfield, Newton, or anywhere else in Massachusetts, arrange a free consultation with us in Boston.
The Experience to Handle Your Insurance Claim Dispute
Navigating insurance claims and disputes on your own is incredibly difficult. Even if you take the time to understand your policy and read the fine print, it is hard to know exactly what your rights are and the legal steps you need to take without a background in the insurance industry.
Insurance companies use lawyers to draft their policies and decide whether they can legally deny claims. With the Murray Law Office, you can get an experienced insurance claims lawyer on your side to even the playing field.
You Are a Person, Not a Claim File. Here You Will Be Treated Like One.
Unfortunately, ERISA is unforgiving toward people who make a mistake in their claim or appeal. In some cases, people who have a legitimate claim have been barred from obtaining compensation because of mistakes made on appeal.
Do not let this happen to you. Contact the experienced ERISA attorneys at the Murray Law Office to discuss your legal options and next steps. You do not have to go through this complex, frustrating process alone.
We help people:
We Charge No Upfront Fees
Call or reach us online to discuss your legal matter, and to protect your interests and financial future. Located in historic downtown Boston, our attorneys represent clients throughout Massachusetts, New Hampshire, and the East Coast.